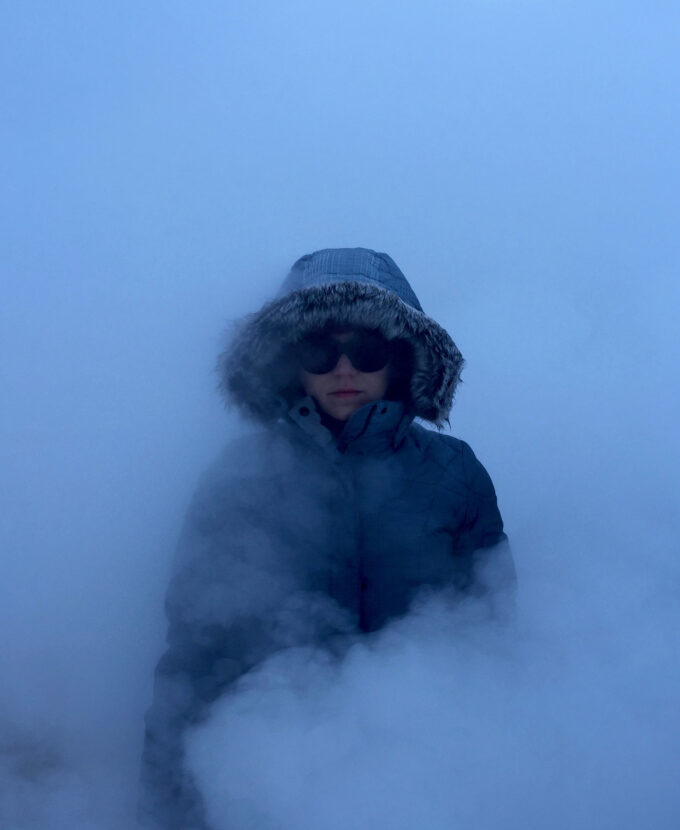 Hello reader!
I'm Dashe Roberts, author of the spine-tingling middle grade mystery series STICKY PINES and other sci-fi adventures for kids.

I love inhabiting the stories created by my favourite authors and filmmakers, and over the years these imaginary realms grew so indispensable to my reality that I decided to create my own. I love books, films and games that contain elements of mystery, adventure and the uncanny, and you'll find these elements throughout my work.
I also adore nature, dark chocolate, dog slobber, and video games. Some people say you're not supposed to play video games as an adult, but those people forget that the entire point of being an adult is that you get to set your own rules. Burritos for breakfast!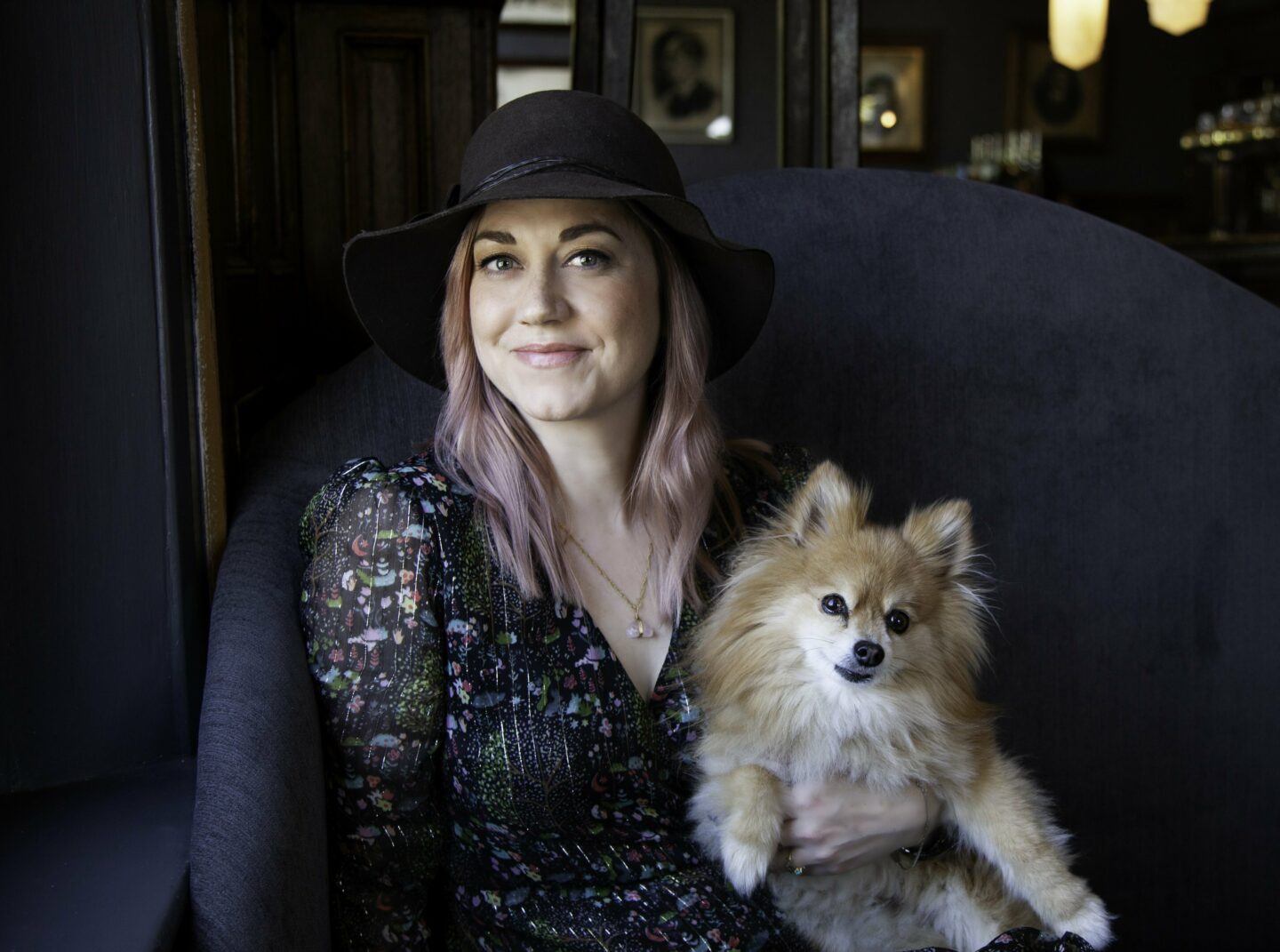 My journey into writing
I'm an American based in the UK. I grew up in Idaho and California, but moved to London some time ago, which is where I live with my husband and an adorable dog called Monkey, who would be an Instagram influencer if he had opposable thumbs.
Over the years I've worked as a theatre producer, playwright, actor, and English teacher. But I've always been obsessed with books, and long dreamed of becoming a professional author.

In 2017, I graduated with a Masters degree in Children's Literature from Goldsmiths, University of London. Throughout my studies, I was fortunate to work with some literary heroes: Sara Grant, author of the Chasing Danger series; Linda Buckley-Archer, author of the Carnegie nominated Gideon trilogy; and Michael Rosen, author of the legendary We're Going on a Bear Hunt and so many other great children's books. It was a huge privilege and I learned a great deal from them.
Books can take you anywhere you want to go
It's not easy to become a published author! But it is easy to become a devoted reader – and that's where my journey began. Maybe it's where your own writing adventure will start?
When I was a kid, I read everything I could get my hands on. In middle grade, when I was 11 years old, I broke my ankle and had to spend six weeks wearing a cast. In the hot Californian summer! Where I could no longer go swimming! I was devastated, until all of my friends gifted me books that made me feel much better.

I discovered so many new authors, series and characters to enjoy that summer, I barely thought about my dumb ol' ankle at all. And since we were out of school, and I had ​'broken leg sympathy points' from my parents, I was even able to up stay up late reading with a flashlight.
The point is, books are amazing, private journeys you can go on at any time, in any place, and they can take you anywhere that you want to go. Even if you have a broken ankle in the summer! I dig that. Reading books can inspire you to write and tell your own stories: with a little imagination, you might create something brilliant that you never thought was possible.
Questions on my inspirations, sci-fi and the paranormal
I get my ideas from all over the place, but the town of Sticky Pines itself is partly inspired by places I've lived in or visited, like Sun Valley, Idaho and Olympia, Washington in the Pacific Northwest of the United States. Otherwise, like Lucy, I'm super curious about the world, which is often far weirder than we would imagine, and I find that researching its peculiarities gives me all kinds of ideas.

I read everything I could get my hands on but I particularly loved mystery, fantasy, sci-fi and scary stories. These included the Goosebumps series by R.L. Stine, the A Wrinkle In Time series by Madeleine L'Engle, From the Mixed-Up Files of Mrs. Basil E. Frankweiler by E. L. Konigsburg, Scary Stories To Tell In The Dark by Alvin Schwartz, and The Blue Sword by Robin McKinley.

Absolutely. The United States is overrun with Bigfeet in particular, and they kept stealing my socks. Unfortunately, in the UK, my houseplants are infested by pixies and my dog barks at the grindylows at Richmond Park. There really is no escape from monsters, is there?

There are so many good ones: Star Trek, Twin Peaks, Are You Afraid of the Dark?, The X-Files, Firefly, John Carpenter movies, and Invasion of the Body Snatchers all come to mind... I'm a huge fan of all these! I also enjoy surrealism: an American TV show called The Adventures of Pete and Pete and the cartoon series Adventure Time were hugely influential for me.

With the STICKY PINES books I have been incredibly lucky to have such an amazing artist in Bill Bragg. I love Bill's cover artwork for The Bigwoof Conspiracy and The Thing at Black Hole Lake. He has produced so many fantastic book covers over the years and is truly gifted. And if you like the art Bill created for my book covers, I'd urge you to visit his website to check out more of his work, which is never anything but brilliant.

There's a little of me in all my characters. Like Lucy, I believe there's more to the universe than we know. Like Milo, I like to travel and enjoy artistic hobbies. Like Mr. Fisher, I prefer to be in charge. Like Tex, I'm loyal and love video games. And like Willow, I let my dog lick my face.

The first seed of the story actually came from when I wrote a short story about an event from my childhood, when I went to visit my cousin in Washington state in the US. One day we spent a night in the treehouse her family had built in the forest behind her house. We were halfway through a bag of candy and potato chips mixed together when something started banging on the treehouse door. We called out, 'Who is it?' but no one answered. We thought it could be a ghost, or Bigfoot, or a band of kidnappers...


In the end, it turned out to be her cat! I guess small town life really does feed the imagination. But what if that cat really had been Bigfoot? That thought lit a spark in my mind.

Over time though, my ideas for the STICKY PINES series evolved a great deal. The original germ concept was cross-pollinated with thoughts and ideas generated from a wide range of life experiences, not to mention stories I enjoyed in the wider cultural landscape – from books to TV shows and films, as well as plays, cartoons and video games.

Because clowns are terrifying! Although most are quite lovely, really, once you get to know them. Like bears, snakes or even spiders, as in the fab book Milton the Mighty by Emma Read. In all seriousness, clowning is a real art and quite difficult to master – a number of exceedingly skillful comic actors went to clown school, including John C. Reilly and Sacha Baron Cohen. But there's just something about those smiling, painted faces that sends shivers down the spine…

Though there are many pine trees which are quite sticky, outside of the book there is no such thing as a 'sticky pine', at least as far as I know.

Probably the fact that for most of human history people have been so wrong about what really exists in the world. People used to think tigers and platypuses were myths, for example. So, it transpires, humans are often terribly slow to grasp new concepts.

I also believe that a lot of the myths and legends we tell ourselves in each of our countries are based in real histories we've long forgotten. For example, who's to say unicorns never existed, or fire-breathing lizards? What most intrigues me now is the possibility of life on other worlds though. There is definitely more to this universe than we know!

I love music. I was once a film student, and I worked as a theatre producer and actor when I was younger, so when I am writing a book I like to imagine how I might score the story. Sometimes, I find that playing songs helps me settle into the world and the characters more fully.

I used to make playlists just for myself, to write to, but then I thought it might be fun to share my fantasy soundtracks with readers. I hope you enjoy them! Maybe you could try reading the books while playing the music in the background to see if it changes your experience of the story?

Sometimes publishers release an 'Advance Reading Copy' (ARC) of a book so that people can read a book before it is released in the shops. These 'proof copies' sometimes have slightly different words to the final book. That's why the publisher creates two separate covers, so you can tell the difference between them.
Advice for young writers
When I started writing, I knew the beginning and the end of the story, but I wasn't sure exactly how I was going to get there. Eventually my characters led the way as I wrote, taking me to some very surprising places.

I plan out where I'm headed long-term, and then I let the characters lead me along the way. For the STICKY PINES books, the setting came first, and the characters second, but the characters are always my main focus when writing. They drive the action, the story – everything. And I'm quite fond of all of them, even Mr Fisher, although it is my job to make their lives as difficult as possible! I also work hard at making sure the reader discovers something new in each chapter.

Expose yourself to things that inspire you. Travel a lot and meet all different types of people. And remember that finishing a draft of a book is actually an attainable achievement! It likely won't be perfect, but once you finish a completed rough draft you will finally have something you can work with.

If I'm feeling really stuck, I like to go for a walk or do something active. Somehow, moving around a bit tends to knock ideas loose. I also find that sticking to a regular work routine is key.

I would say that description is the part I work hardest at, and the element that comes latest in my writing process. Having said that, I really enjoy fleshing out a scene as best as I can.

I come from the film and theatre world, so dialogue is my jam. In fact, I have a bit of a problem with writing TOO MUCH dialogue in early drafts of my books. It really matters to me that the dialogue sounds right. And to that end, I'd argue a conversation is just as much about what isn't said as what is…

There is definitely a line to be toed between 'too scary' and 'not scary enough'. Kids love jump scares, strange bodily malfunctions and transformations, threats of abduction, and so on. However, I think the scariest thing for kids is the adult world!

While kids are often curious, truthful and principled, adults seem to look for new new ways to lie, cheat, or come up with half-baked plans to control and manipulate the world around them. The greed and duplicity of some adults can be quite disturbing, I find, and yet all of them were once children…

I love working on action scenes, though they are really difficult and intricate to write! Any scene which resulted in Lucy and/or Milo becoming covered in mud from head to toe was a joy to put on the page.

Sometimes! There are too many jokes that don't make it to the final draft of each of my books. I'm very fortunate to have a hubs who laughs at all the jokes in my book, no matter how many times he reads them.